Unemployed expat pilots see more opportunities in 2020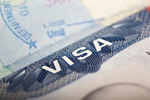 Expat pilots looking for jobs in Asia or India could be successful in 2020.
Qualified, experienced pilots looking to become expats should have an easier time finding jobs in 2020 due to India's rapidly growing fleet and two new Thai airlines. Whilst Thailand's flagship carrier struggles to survive, the Southeast Asian country is welcoming two new budget airlines, Thai Eastar Jet and Thai Summer Airways, and India is now facing a shortage of pilots to cope with increasing demand over the next two decades.
The two new Thai carriers have now gained their operating licenses and are working on their Air Operator Certificates, but both are fully aware that, to comply with new rules, they must commence commercial services during the next 12 months. Both are the first new airlines to offer commercial flights since the International Civil Aviation Authority red-flagged Thailand citing significant safety concerns. The ban was lifted in late 2017, suggesting the ICAO is now happier with the industry's aviation safety standards.
Thai Summer Airways is a jointly-owned venture with Chinese investors and will serve routes between China and Thailand, with Thai Eastar Jet concentrating on charters between Bangkok and Taiwan but pinning its future on flights between Thailand and South Korea. Both budget carriers are hoping to milk the country's tourism sector, as Asian and Indian visitors are supposedly making up for the strong decline in Western tourists.
Opportunities for qualified pilots in India seem more straightforward, due to the huge increase in pilot numbers needed between 2020 and 2040. Over the past two years, 2,300 pilots have been hired by means of a recruitment examination, with the government now automating the issuance of commercial pilot licenses to the immediate benefit of some 700 more flyers. Again, it's mostly the budget and local carriers which are hiring, as Air India is edging towards a sell-off due to excessive debt – much as is Thai Airways.