Is the dream fading for young Irish migrants in Australia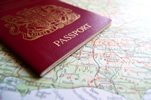 Many of the hundreds of thousands of young people who emigrated to Australia from Ireland following the 2008 economic crash are now facing lack of work, financial problems and isolation.
The results of a recent survey conducted by University College Dublin's Clinton Institute suggest that, of the rush of Irish immigrants to Australia post-2008, many are wishing they'd never left their home country. A large number of Irish migrants were young, qualified professionals seeking a new life overseas, with the study revealing that, for many, the dream has faded.
Those who chose Western Australia got the worst deal as mining companies, the region's major employers, could only offer fly-in/fly-out jobs in remote parts of the state, leaving migrants with no chance of making new friends or integrating into established Irish communities. As a result, young Irish migrants in the region are feeling increasingly isolated and depressed.
Director of the Clinton Institute Liam Kennedy feels that, although Australia is a destination of choice for the Irish, many are really struggling. The report states that potential immigrants should be aware of the realities of their new lives in an unfamiliar country, and urges Western Australia's government to offer more support services for new arrivals from the Emerald Isle.
At the same time, the report also points out that not all Irish migrants are planning to make Australia their permanent home. Many consider working in the country as a stepping stone to returning home with an enhanced resume and enough experience to command a better job with a higher salary.