Saudi Arabia to recruit 3500 foreign health professionals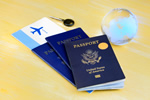 The Saudi Arabia heathcare authority is planning to hire 3,500 doctors and nurses, primarily from countries such as Egypt, Pakistan and India.
The move comes as Saudi continues its purge of expat workers in other sectors, and is expected to fill vacancies at hospitals all over the kingdom. According to Arab News, Saudi officials have already conducted interviews of health professionals in the targeted countries.
Saudi Arabia spends some $187 billion every year on heathcare for its nationals, although expat employees in other Gulf States are now expected to provide private healthcare insurance to their foreign employees. For decades prior to the recent crackdown, the kingdom has ignored visa irregularities amongst blue collar expat workers, 137,000 of whom have now been deported.
Meanwhile, across the other side of the world in Canada, a processing error at immigration has resulted in 500 medical doctors being granted visas although they were unable to comply with the strict criteria. The decision by the authorities to turn a blind eye to the error is being slated as unfair to compliant applicants.
Over 1000 applications were apparently reviewed using out of date guidelines, but the green light was given in order to avoid embarrassment and possible litigation. The new guidelines, it appears, were swiftly put in place for all subsequent applicant reviews.