Survey shows New Zealand emigrants happy with their lot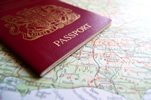 A New Zealand government survey has revealed that recent emigrants to the island country are more than happy with their new jobs and lifestyles.
New Zealand has traditionally been a destination of choice for immigrants from the West, particularly those from the United Kingdom. The survey showed that 25 per cent of the country's employed population were born overseas and are convinced they made the right choice.
One in five of the 583,400 immigrant workers surveyed was a recent arrival, with 85 per cent of respondents from the group reporting satisfaction with their new jobs. The figures compared even more positively with the New Zealanders and long-term migrants surveyed, with 76 percent and 78 per cent respectively happy in their careers.
According to the survey, the length of time spent in NZ strongly influenced employment outcomes in the migrant population. Those with less than five years residency tended towards very different experiences in the workplace than those with longer residency.
Migrants in general, whether recent or long-term, were found to be more likely than New Zealanders to possess a bachelor's or master's degree, with locally-born workers normally having a trade or vocational qualification. According to the report, this may well be a result of immigration policies favouring skilled professional immigrants.
Age was also a factor in educational qualifications, with younger people across the board more likely to go for degrees than vocational qualifications. An unsurprising result was that recent male migrants were more likely to have found permanent employment than their female counterparts.