Vietnam ranks high in worlds best ESL teacher destinations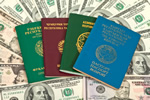 The Vietnamese ESL sector offers expat teachers great deals on salaries in addition to an inexpensive location.
Teaching English as a second language in Vietnam gets salaries of between $1,000 and $2,000 a month in a land where the average salary for locals is just $2,352 a year! Expats with a university degree and a TEFL qualification are in high demand nowadays as the Southeast Asian country struggles to reach first world status. With expat salaries at that level, Vietnam is now on the list of the nine world countries paying top wages for ESL teachers.
I
n Vietnam, English is an obligatory subject from the sixth grade upwards, and in major cities including Ho Chi Minh City and Hanoi many primary schools have English programmes demanding high proficiency from their students. As a result, the demand for qualified ESL teachers is high year-round and salaries are pitched to attract experienced, dedicated expat teachers in a land where the cost of living is refreshingly low.
Nowadays, Vietnam is a land of beautiful beaches, unspoilt rural havens, great weather, world heritage sites and a deliciously fresh, healthy cuisine, all of which make working in the country a delight. A survey by the TEFL Exchange expat online community rated it the world's second best place in which to teach the English language, with the Vietnamese government prioritising English as a second language due to its use in international business. Here, parents send their kids to language centres as early as three years old, giving them a great start in mastering English a a second language.