Buy to let investments lose ground to holiday let properties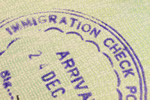 The reason behind the increase in investors looking to purchase European short-term holiday let properties may well be spurred by the need to have a foothold in an EU member state before Brexit kicks in.
Whatever the initial reason, short-term lets in popular overseas holiday destinations provide attractive rental yields mostly gained through websites such as Airbnb and others which have revolutionised the holiday let market. The trend is also changing the holiday habits of Brits looking to vacation in the home country, giving a boost to sales of suitable properties in the UK. In addition, record numbers of foreign tourists are choosing the UK for their summer breaks, with this year's estimate at around 40 million.
Specialist mortgage lender Together's CEO Marc Goldberg gave notice last week of his company's new holiday let mortgage for would-be landlords eager to take advantage of the new trend. According to Goldberg, market demand is strong at present, and yields on holiday lets are now more reliable than straightforward buy-to-let investments. Together is just one of a number of mortgage brokerages which offer loans to expat holiday let investors looking to maximise on their investments in these uncertain times.
General conditions for holiday let mortgages are straightforward, although they need to be tailored to applicants in 'made-to-order' style. The vast majority of lenders operate via approved mortgage brokers, and products may take longer to arrange than traditional buy-to-let loans. Lender requirements include applicants being resident in sanction-free countries and working for a company which has an online presence. For the self-employed, the business should also have an online presence as well as three years' accounts compiled by a qualified accountant.
Other requirements include being in receipt of a British-based private pension and holding a UK bank account. Owning a UK property is desirable, but not mandatory. The intended property must be fit for the purpose of short-term letting and of traditional contraction, and deposits must be within the range of 60 to 70 per cent of the full purchase price. A no-deposit loan option can be had by investors already owning another suitable, secure property.