Indian international schools paying huge salaries to expat English teachers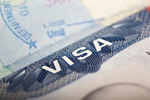 If you're a high-quality expat English teacher looking for a fat salary, India's international schools are for you.
International schools in Bengaluru are offering top-dollar salary packages for the best and most inspiring teachers of the notoriously difficult English language, long seen as a less than glamorous overseas assignment. For example, one well-known international school in the area pays its expatriate principal $220,000 a year (over £163,000 according to ExchangeRates.org.uk), with expat faculty members getting between $60,000 and $90,000 in addition to free children's' education, free boarding and a one-time air fare. Another in the same area also pays its expat teachers an average of 90,000 rupees a month, and it's not just the upscale international school which are rewarding talented English language teachers, as local schools are also upping their salary scales in order to attract the brightest and best for their students.
It has to be said these salary scales are attracting huge numbers of optimistic would-be teachers, with one academy receiving 5,000 replies to its advertisement for 50 teaching positions. As a result, tough interviews are now the norm and require the highest qualifications and experience. According to reports, it's tricky to persuade top quality expat teachers that India is the place for them, especially if they're female. Traditionally, women make up a majority of language teachers, but also have more opportunities in other sectors, and schools are finding it's not easy to find expat professionals who're able to fit in with the Indian take on education.
As a result, the stringent interviews have six stages and are usually based in overseas jobs fairs after adverts have been placed in local media. One MD from a well-known international school admitted to also used LinkedIn as a source for exceptional teachers. Retaining exceptional talent is another problem for India-based international schools, as teachers tend to move on once their original contracts come to an end. Their experience adds to their portfolio and aids in moving on to another exotic destination where they can earn even more money. International schools are able to offer top salaries as they charge very high fees, but local Indian teachers are now feeling they're losing out and should earn more as the pay gap between local and international teachers is huge.