Is India an insurmountable challenge for adventurous expats?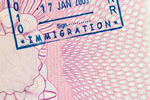 Given the number of celebrity-stuffed TV shows boosting India as the perfect retirement haven, the results of a recent survey could well come as a shock.
India, it seems, may not be the first destination which comes to mind when salary, career progression or a comfortable retirement is the goal. The sub-continent fared poorly in the most recent expat study, coming 59th out of 64 listed countries surveyed. Expats expressed their opinions about the lack of personal security and safety as well as poor health and wellbeing, inadequate leisure and poor travel options, all of which resulted in an unsatisfactory quality of life. For female expat respondents, the safety and security issue was crucial, as many were frightened to leave their homes.
Health problems due to pollution and al ack of overall cleanliness were another issue for those who took part in the study, and settling in was a problem due to unfriendly locals and a very difficult language. Some tried hard to adapt, but had problems with India's cultural norms. For expats who'd arrived to work in Western companies' Indian subsidiaries, the news wasn't any better, with job security, career progression and the work/life balance all receiving negative responses. In spite of everything, reports suggest the number of expats living and working in India is on the rise due to an increase in recruitment by companies.
One surprising fact not mentioned in the survey is that, due to its inexpensive cost of living, India's major cities are seeing an increase in the numbers of digital nomads and expat startups, giving a new dimension to the approximately 100,000 US and British expats already resident. In addition, English as a second language is spoken by some 350 million citizens, removing the need for expats to learn any one of the several hundred local languages. Nowhere is perfect, but for the adventurous and curious would-be expat who doesn't need or want a totally Western lifestyle, India with all its obvious defects can still prove to be the experience of a lifetime.