Expats in China feel far safer than in their home countries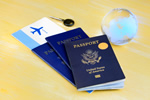 Expats in China are determined to stay put as they feel safer there than in their home countries.
Expats living and working in China are refusing to consider repatriation as they believe they're far safer where they are. One issue is the flight itself, as it simply needs one person unaware that they're infected to spread the virus to other passengers. Secondly, China's continuing response to the threat seems far more effective than the versions now ongoing in many Western countries as well as the total chaos and high rates of infection in the USA and UK.
In general, expat communities all across China are appalled by the lack of prompt action in the rest of the world once the virus had been confirmed in China as dangerous, especially to the elderly and those with pre-existing health issues. The West's initial reaction was to watch and wait, with countless lives now lost as a result. In Wuhan itself, many expat professionals were offered relocation back to their home countries before the worldwide lockdowns began, but the vast majority declined the offer.
Nowadays, those who decided to stay are happy they did, with one expat in Guangzhou telling the media she feels far safer here than she would in her country of origin. She added she's proud of the way China has dealt with the pandemic, and is more than happy to continue her life in the city. Other expats said they'd hate to leave their local communities as well as their Chinese friends who've helped them get used to life under lockdown and are now helping them rebuild their futures.