Relocating expats will love the Japanese city of Yokohama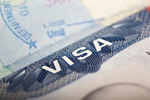 If you're heading for a reassignment in Yokohama, you're in luck!
The Japanese city of Yokohama is just a short journey from Tokyo itself, but enjoys a totally different vibe from that of its mega-city neighbour. Situated along the coastline of Tokyo Bay and now Japan's second largest city as regards population numbers, it was the original late 19th century location for Japan's earliest expats – Western traders who took full advantage of the formerly closed country's opportunities and the military garrison which protected them from the terrifying Samurai warriors.
Nowadays, it's a multinational hub for business, with its flourishing expatriate community enjoying the regular traditional festivals, charming Japanese gardens and parks and one of the planet's largest Chinatowns. For expats who enjoy Chinese food, the area hosts eateries serving Shanghai, Beijing, Guangdong and Sichuan dishes as well as Taiwanese cuisine and a huge selection of dim sum.
There's a good choice of areas suitable for expat life, ranging from the upscale Yamate-cho district through the centrally located Naka-ku with its quiet residential streets bisecting lively shopping hubs and streets crammed with restaurants and bars. For expat families, Honmoku and Yamate districts are best, as both are home to international schools. Little Nishi-ku ward is surrounded by soaring skyscrapers and Yokohama rail station, and is also famous for its nightlife.
As regards the weather, due to its setting on the Pacific coastline Yokohama has less snow than Tokyo itself as well as a generally milder climate. Summers are hot and can be very humid, but spring and autumn are pleasant and relatively dry. To get a stunning initial introduction to the city, a visit to the Yokohama Landmark Tower's Sky Garden will give a panoramic view of the entire city, the Bay Bridge and, on clear days, magnificent Mount Fuji itself. For newly arrived Western expats it's easy to fall in love with this city, it's fascinating history and its many charms.