Shanghai wins out on safety and security for lone female expats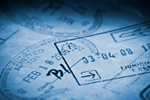 As the world grows more violent every day, or so it seems, female expat professionals are choosing their next destination for its overall security and safety.
It's easy to believe that all major world cities are hubs for violence and lack the feeling of security necessary for the majority of female expats. Obviously, some huge conurbations have a poor reputation for overall safety, but not all are a disaster waiting to happen for lone women.
The vast Chinese metropolis of Shanghai has a good reputation amongst expats in general and females of the species in particular, as its admittedly Communist overlords take its security very seriously indeed. One recent third-party survey reported a high degree of satisfaction amongst Shanghai's expat community on the subject of safety and security, with its results rating Shanghai as one of the world's safest destinations.
Particularly for expat professionals working in the city, it's important not to have get up and go out in the middle of the night as you've forgotten to lock your e-bike, as you're fully aware of the CCT cameras in every street and small lane. One expat freshly arrived from Paris was impressed by the frequent Metro security checks, and soon discovered she could walk safely back to her lodgings late at night. She told the media all her student friends and also foreign tourists felt the same way.
Other recent arrivals were impressed with the obvious lack of road accidents in a city with huge volumes of daily traffic, and a female Swedish expat who runs her own bar business is more than happy to walk home alone after midnight, knowing she'll be far safer than in her own country.