British expats fleeing mainland Europe should head for Cyprus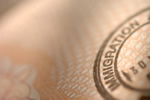 If you're a fan of world history and love the Mediterranean lifestyle, the ancient island of Cyprus is waiting for you.
Always a favourite for Brits searching sunshine, warmth and a laid-back lifestyle, Cyprus has a lot to offer for those planning to emigrate rather than staying in post-Brexit Britain. The island's incredible history includes warrior kings such as Alexander the Great and Richard the Lionheart as well as a good number of the British Empire's dignitaries, all of whom no doubt fell in love with the island's beauty and ambience.
Cyprus's 9,000 square kilometers embrace picturesque mountain villages, glorious beaches, vineyards and the magnificent Troodos Mountains, giving a unique outdoor life experience for its residents, whether expat or local. Home to a number of UNESCO World Heritage Sites, its roots go way down to the ancient culture of family, food and a welcome for strangers. For expats looking to work, the services industry is the best bet, along with shipping, tourism and the energy sector, now focused on newly-discovered offshore oil deposits.
The capital of Nicosia is a vibrant hub for the offshore finance industry as well as a meeting point for everyone, no matter where they're from. History buffs will be in heaven due to its ancient blend of Gothic, Venetian, Genoese and Islamic architecture, all mixed together and protected for centuries by Venetian walls. For newly-arrived Britons looking to retire, the southern beach towns or the city of Limassol are lively in summer and peaceful in the mild winter months.
Larnaca is the island's third largest conurbation, with a slower lifestyle and stunning beaches. It offers a more traditional pace of life and attracts fewer tourists, a plus-point for many British expatriates looking for a peaceful life. For a lively, friendly British expat community, Paphos is the place for its beautiful harbour, its charming old town and the reality of its traditional Cypriot lifestyle. One major advantage of Cyprus as an expat destination is that nothing's too far away from anywhere else, making exploring all its charms easy and inexpensive.