Female expats suffering salary increase inequality as well as gender pay gaps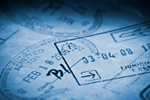 Research has shown female expats are suffering from the gender pay gap in almost all favourite expatriate professional locations.
Independent research is confirming what female expats have always known – they're being short-changed in the salary stakes. An independent study has revealed almost 66 per cent of male expats are being paid more than their original expat salaries, with just 53 per cent of female expats receiving either smaller increments or none at all. Expatriate professionals working in Hong Kong, the UAE and the UK have the best chance of getting salary increases but, even in these three countries, the gender divide is alive and kicking female expats where it hurts most – in the wallet.
Unsurprisingly, the UAE is the worst offender, with just 70 per cent of female expats getting salary increases as against 90 per cent of their male colleagues. The UK's record was slightly better, with 71 per cent of expat males getting raises as against 61 per cent of female expat workers. However, in Hong Kong, the difference in favour of male employees was just one per cent.
It seems the sexes have different financial priorities as regards the reasons why they're relocating, with over one quarter of men taking jobs overseas in order to earn more pay and get better benefits. On the other hand, just 18 per cent of women moved abroad to get a higher salary, with over 10 per cent moving overseas as a result of their partners' relocation.
Also recorded in the study were the numbers of female expats looking to stay in their new country after their contracts ended, with 52 per cent happy to stay as against 42 per cent of men. As regards returning home, 32 per cent of men and 25 per cent of women were intending to get another overseas assignment as against 10 per cent of males and 13 per cent of females who were more than happy to return to the home country.
Whilst the figures themselves are of interest, especially those concerning salary increases, the disparate results as regards going, staying, returning home or moving onwards are all about personal preferences and priorities and have little to do with salary discrimination against female expats. Even so, this disturbing issue does exist and is causing concern for many career-oriented expat females.