Developing resourcefulness essential for expats heading to Vietnam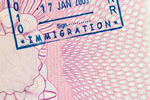 Vietnam nowadays seems to be every adventurous expat's favourite location, from retirees fleeing Thailand to hot tech talent and professional entrepreneurs looking for a chance to advance their careers.
The expatriate inflow to this former Southeast Asian hideaway has been ongoing for 20 years or more, but the country itself has only just been recognised for what it is – an innovative, determined state eager to grab its rightful place as the next decade's Asian tiger, taking over where Thailand left off after yet another military takeover. Its economy is heading in exactly the right direction, and its resident expat professionals wouldn't change their location for anything. However, nothing's perfect, with the language barrier and culture shock the first reactions of the majority of new expat arrivals.
Long-term expats in Vietnam tell it like it is, saying it's necessary for new arrivals to concentrate on patience, determination, open-mindedness, flexibility and can-do positivity rather than wondering where they're at and what to do next. All the above, it seems, are necessities for developing a successful career. Several decades ago there weren't many Westerners in Vietnam and the English language was hardly spoken, leaving new arrivals confused and isolated. Nowadays, the language is still a major hurdle, contributing to culture shock and often preventing career advancement. It's reckoned that 60 per cent of newly-arrived expats experience culture shock, caused first by the language barrier, then by the contrast between reality and their expectations as well as a lack of understanding of the Vietnamese culture.
Even something as basic as transportation can cause culture shock, especially when what seems like millions of motorbikes crowd the roads and even the sidewalks in the larger cities. What space is left seems to be given over to cycling addicts with no regard for pedestrians. Another confusing reality is the Vietnamese version of the Spanish post-lunch siesta, although the locals sleep wherever they are, including in the office and wherever else they're working. Expat English language teachers find it easy to get jobs, but are shocked by the low standard of local students, especially in speaking and comprehension. Without comprehension, a mutually beneficial link between the West and Asia can only rarely become established.
Taking the above into consideration, cultural awareness is essential for a successful working life in Vietnam, even although the country is now opening its doors and its rapidly growing economy to international businesses. For Western expat professionals, Vietnam isn't an easy relocation, but can be one of the more rewarding experiences in a lifetime of reassignments, and for independent entrepreneurs it's certainly one of the most exciting and unpredictable destinations available nowadays.