Advice on choosing health insurance for expats in France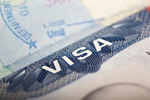 Moving to France involves getting to know how the system works, especially as regards health insurance.
Whist the French health system is widely recognised as being one of the world's best, the bureaucratic side takes some understanding as it's not exactly straightforward. Health insurance is known as being 'complementary', meaning citizens and expats must cover the differences between state payments and the actual cost of diagnosis and treatment. This is done by taking out a complementary health insurance package from one of around 1,000 registered providers. Choosing which one if you don't understand the system is not the best idea!
France has two types of complementary health insurance providers, 'mutuelles' and commercial insurers. Mutuelles are non-profit making whilst commercial providers aren't – as the name suggests. Premiums are basically similar, but understanding the differences can help newly-arrived expats decide which is best for their circumstances. For example, some non-profit mutual companies may not offer cover to those over 60 years of age, with 65 the limit for many other companies. A number of companies have English language helplines, but many do not. If you've an existing condition, Mutuelles are your best bet as there's no medical questionnaire involved.
With both types of provider, you'll be expected to pay for services you may be used to getting for free, such as unexpected hospital trips, outpatient cover and GP or specialist visits. If you're planning a long-term retirement in France, considering the type of insurance you'll need some years on is an important issue, worth considering well in advance. If you're uncomfortable about signing forms in a language you don't yet understand, getting a translation is the answer, especially with something as important as health insurance.