Expats in Cambodia to welcome electricity generators from Europe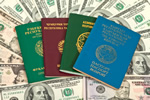 Regular power cuts are a reality in many Southeast Asian developing nations and are annoying and inconvenient for expats and citizens alike.
Cambodia is no exception to this rule, but the situation may improve sooner rather than later due to generators imported from Germany and Finland specifically to deal with the power shortages. For expat entrepreneurs and other business personnel, power cuts can mean a loss of revenue as well as an unwelcome interruption as regards their quality of life.
During a conference in Japan earlier this week, Cambodian PM Hun Sen announced the arrival of the generators, which will be used as backup for the country's poorly performing hydroelectric dams. Hun Set said the problem of power cuts was due to the exceptionally dry and hot weather limiting the production capability of the dams. Normal outputs total 1,000 megawatts, but at present the output is at around 300 megawatts. The Prime Minister is also in favour of developing solar energy farms within the country, and is encouraging investors to consider Cambodian energy projects.
For expat entrepreneurs attempting to make a go of start-ups, regular power cuts can make the difference between success and failure, whether new businesses are tech, service or manufacturing-based. Cambodia is becoming more popular nowadays with expatriates, many of whom are moving across the border from Thailand due to easier and less expensive visa requirements, especially for those wishing to start their own small companies.
Plans are afoot to construct several more hydroelectric dams across the country in addition to solar farms located in Pursai and Kampong Chhnang. It's hoped all the measures planned will work together to ensure the regular power cuts are relegated to Cambodia' past.