Detailing the French healthcare system as it applies to expats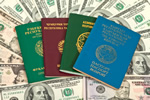 One advantage of choosing France as your expat retirement haven is the high quality of its healthcare.
Judged as one of the best in the world by no less than the World Health Organisation, France's healthcare services are now accessible to expat retirees on a payment-sharing basis. Since a rule change in 2016, the system allows for part-coverage at 70 per cent by public health insurance, with the extra 30 per cent of costs taken care of by means of a private health insurance policy. There's a choice of providers who tailor services to the needs of individual groups including expats.
Private health insurance covers 30 per cent of basic health care needs as well as several specialised medical services, with costs varying dependent on the insurance provider and the policy's contents. Determinants include age and any specialised requirements which may need customised policies. Emergency medical care and physiotherapy are not covered, but certain policies cover dental treatment in addition to medical and surgical needs. As with the majority of private health policies, pre-existing conditions and chronic conditions must be declared.
Private healthcare insurance in France takes two forms – top-up insurance to cover the 30 per cent and complete health insurance aimed at those unable to use the French system. Using the top-up insurance ensures full comprehensive coverage is maintained and is the most practical solution for the majority of expats. Full coverage insurance is relevant for expats who aren't able to use the basic French service as they don't meet the necessary requirements to qualify.
In addition, short-term full cover can be had for expats who're in France for a specific length of time, but aren't able to qualify or don't wish to apply for full residency, with long-term polices also available for expatriates intending to stay for more than a year. For newly-arrived expats intending to apply for residency, short term policies can be had by those not yet registered for the French public healthcare policy as described above.