Switzerland announces post-Brexit quota system for British expats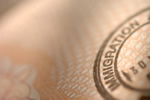 British expats are to be subject to quotas in Switzerland if a no-deal Brexit is the end game.
Should a no-deal Brexit be the final result, the Swiss government is looking to set quotas for the numbers of Britons allowed into the country to live and work. According to the Swiss Federal Council, a total of just 3,500 British expats would be allowed into the country to either work or live. The council has stated Britons will be treated in the same way as are nationals of other non-EU member states as regards the right to enter the country on a permanent basis.
IN the event of a no-deal Brexit on March 30th, the agreement on free movement will no longer apply to British expats, meaning that British nationals seeking to enter the country to work for the first time will be treated in the same manner as visa applicants from non-EU countries, all of which are subject to quotas dependent on nationality. Some 2,100 residency permits and 1,400 short-stay permits will be allocated to Britons wishing to enter Switzerland for work purposes.
Apparently, according to the Swiss News Agency, the estimated 42,000 British expats already in Switzerland will not be affected by the new ruling and may continue working as normal. The Swiss government has stated the decision was taken bearing in mind local and economic issues which may occur as the result of the abrupt change in Britons' statuses, possibly resulting in 'undesirable' competition for jobs between other third-country nationals and British applicants.