Inexpensive retirement hubs for expats escaping from the West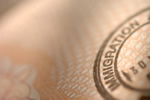 Retiring overseas is the dream of many who've grown disenchanted with their countries of origin, but many would-be expats are afraid they wouldn't be able to afford a comfortable life.
It's true that life in many of the fashionable expat hotspots can cost far more than the average older person on a pension could possibly afford, but the planet is home to many beautiful places where affordable living is possible and even those on a low budget can enjoy year-round warmth, sunshine and a welcoming expat community. It doesn't take thousands of pounds or dollars to create a new life in a close-to perfect destination.
One example of life on a very ungenerous weekly retirement pension is Spain, a decades-long hotspot for Brits on the state pension backed up with some savings. Sadly, due to Brexit, this favourite retirement destination might have now seen its best days, but there are many other places offering life on a budget of around £650 a month ($800). On the more generous USA social security pension, the lifestyle can be similar to that in the home country, with countries in South and Central America all-time favourites for USA retirees.
Various surveys give annual updates on the cheapest retirement destinations, but those considering the move should also check online expat forums in their preferred locations. Tips, prices, hints on getting visas, do's and don'ts and even useful tales of woe will give a better idea of what's hot and what's not, whereas surveys may be sponsored by foreign tourism interests or aimed solely at expat professionals on huge salaries. Once you have a clear vision of your actual needs – plus a few wants – you're ready to decide between locations which meet at least the majority of your preferences.
Right now, Cambodia is hitting the expat news outlets as the most inexpensive of all the cheaper destinations and the one which gives the most value for money in all sectors. A small selection of stunning beaches, a reputation as the least expensive place on the planet and a choice of attractive smaller cities and towns are its strength. It's a developing country with much to offer and its expat communities are refreshingly free of wannabes and those with loads-a-money and not much else to recommend them. Right now it's a favourite new home for many long-term expats in Thailand who've decided they've had enough of political manipulation of their retirement visa statuses and are voting with their feet.
Vietnam is another inexpensive Southeast Asian hub for retirees who want to enjoy a life without Western trappings and endless fast food outlets. Although the country's capital Hanoi can err on the side of being almost expensive, smaller towns such as Da Nang, Vung Tau, Hoi An and Nha Trang are priced low enough for a comfortable retirement on rather less than the average USA pension. The Vietnamese people are friendly and welcoming, and the countryside and beaches are still mostly unspoiled. Again, Vietnam is now becoming a popular second choice for expatriate retirees giving up after some years of living in Thailand.
For decades, Central and South America were playgrounds for retired Americans, but expats from Europe are now finding their way to expat hubs such as Peru and Bolivia. Peru's Pacific coastline is an irresistible attraction for many, and it's a major player in the lists of affordable retirement hubs. Location, location, location says it all, with the Amazonian Jungle, glorious beaches and a reasonable cost of living all plus points for an exotic retirement. Bolivia's drawing cards include affordable, quality healthcare, the Andes mountain range and endless rain forests. Colonial-era architecture is common here, as are cobblestoned streets, year-round warm temperatures and inexpensive restaurants.