Expats in EU warned to exchange UK driving licences before Brexit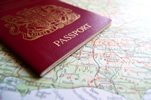 The British Foreign Office is urging UK expats in Europe to exchange their UK driving licenses in preparation for a no-deal Brexit.
Although the warning comes possibly too late as regards some EU member states' bureaucratic procedures, it's an unpleasant fact that a no-deal Brexit on 29 March will render all British drivers' licenses invalid in EU countries. It also means that British licenses will not be able to be exchanged from that date, resulting in long queues of British expatriates attempting to take potentially tricky and expensive driving tests.
British embassies in Italy, Finland and Belgium as well as other locations have issued warnings, but as driving laws aren't identical across all EU member states, advice given by one embassy may not be correct for another adjoining state. In the event of a no-deal Brexit, UK drivers may be forced to get a green card enabling them to drive on a British license in the EU, but this will only be relevant for short-term usage and, as the EU hasn't yet ratified the agreement, it might not happen.
The driving license issue is just one of dozens referring to a no-deal Brexit which are still stuck in the no-man's land of agreement and ratification. Disruption to almost all aspects of normal life for businesses, the general public and British expats living in EU member states is now being taken for granted by lawmakers in both camps. Most importantly, many countries haven't yet set up emergency rules for British expats who will become illegal immigrants on March 30 unless their host country decides otherwise.