Brexit bothers British expats in UAE as regards future plans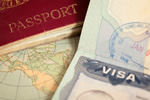 The chaos surrounding Brexit is leading a number of UAE-based British expat professionals to rethink their long-term plans.
Half a world away from the home country, British expat professionals living and working in the UAE are wondering how Brexit will affect their future plans to relocate in the not too distant future. Those who've invested in buy-to-let properties in the UK are concerned about a crash in the real estate market, and others are wondering whether repatriation is the worst idea for the foreseeable few years.
A good number of UK expats in GCC countries are on shorter-term employment, and were planning to return to Britain once their contracts expired. The general feeling nowadays is to wait and see before attempting to understand the effect Brexit will have on the UK jobs market and the British economy. Those planning to buy a British property in the near future are also delaying their decisions for fear of buying just before a property price crash.
One younger UAE expat resident is determined not to give up on her dream of a UK university degree, and is going ahead with her plans in spite of Brexit. She's been living in the UAE since she arrived from Britain seven years ago, saying Brexit isn't a problem for her as her family and old friends are all still in the UK. She mentioned that many of her UAE friends have rethought their plans and are now applying to American, French or Dutch universities, but she's sticking to her decision to return home.
Others say almost everyone in the British expat community is now cautious about investing in British property, with the market seeming to be at a standstill as no-one knows what's going to happen next. Many expats in the Gulf are sick to death of lawmakers' public wrangling, although others are seriously concerned over the weak pound and several are rethinking their search for an investment property in the London area.