What expats need to know about the French healthcare system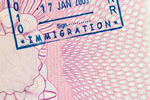 If you've decided to go ahead with your plans to move to France in spite of the Brexit chaos, checking your healthcare rights and options is a necessity.
However healthy you are, accidents can happen and French infections can play havoc with your British-based immune system. Healthcare in France is amongst the world's best, but accessing it in an unfamiliar language can be tricky.The British Embassy or your local consulate can provide a list of medical professionals and local hospitals close by your new location and, with luck, doctors listed should have at least some command of the English language. If you're still staying in rental accommodation or a hotel whilst your new home is being readied for occupation, the caretaker or concierge should be able to provide an alternative list of local practitioners. Upscale hotels are the best bet for providing the contact details of English speaking doctors.
Another point of contact is the local tourist office, and police stations should also be able to advise, but the latter are best saved for genuine emergencies and the onset of serious illnesses such as heart attacks. The Pages Jaunes, France's version of the Yellow Pages, carries advertisements for doctors including their specialities, with typing in 'medicin' and your city bringing up a list of doctors. Checking the' a proximite' box gets those in your immediate vicinity. The next page gives a choice between GPs and specialists, with typing 'medecins generaliste' bringing up a list of local GPs. A list of specialists is also found on this page.
The good news for Brit expats with minor ailments is that French pharmacists are qualified to diagnose a myriad of minor medical conditions, thus ensuring you get the right medications for what's ailing you. Pharmacies are the first stop for everything from the flu to food poisoning. The Google Translate app isn't all it's cracked up to be, but for translating basic symptoms from English to French it's pretty competent. A combination of the app and a basic knowledge of French will see more Brit expats through unless it's a real emergency.
Expats fortunate enough to get the 'Carte Vitale' national insurance card will be charged a minimum amount or even nothing for healthcare, but those having to pay won't be bankrupted as the French system is surprisingly affordable considering its high standards. For example, a visit to a local doctor ranges between €23 and €60, far cheaper than in many other countries. In addition, the heathcare system in France accepts many international and local private health insurance services, making the treatment of even serious conditions hassle-free and affordable.