Belgium offers easier immigration for expats with specific skills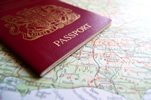 Expats with specific skill-sets of which there's a shortage in Belgium will be rewarded with easier immigration.
As are other EU member states, Belgium is struggling to fill jobs in sectors experiencing skills shortages. At the present time, expats with such skills will be allowed easier entry to the country in an effort to attract specialist profile employees from overseas. The Ministry of Employment's list of requirements includes nurses, a range of specialist technicians, mechanics, machine operators with experience of working in construction, long-distance lorry drivers and experienced chefs. Expats holding higher education qualifications will be able to apply for a work permit covering three years rather than the usual one year, and will be able to have full access to the labour market after they've been in the country for four years. For expats with average qualifications, the shortages lists will give access to jobs without having to sit examinations, with the list up for review and updating every two years in order to identify new skills shortages.
For those not familiar with Belgium, it's small country with a comparatively large population split between three separate regions, all of which have their own languages and cultures. Flanders is its northern region, with French and Dutch its main languages, and Wallonia in the south has French as its official language. Brussels and its surroundings are recognised as the home of the EU and are officially bilingual, with English widely spoken. Healthcare, education and public facilities are excellent, according to the three-quarters of a million expats who call Belgium home. The cost of living is relatively high, as is the standard of living, but day-to-day costs are less than in many other European countries. The climate is temperate, with cool, clammy and cloudy summers and mild winters, giving no surprises for expat professionals arriving from the UK. Career opportunities are generally suited to those with bilingual skills, even for jobs in the increasingly important IT and engineering sectors.