EU expats in the UK are disgusted at ?pay to stay? Brexit Christmas video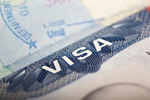 Whilst most news stories about Brexit's effect on expats have concentrated on Britons in Europe, EU expats and their families are now disgusted about the tone of the Home Office's Brexit video.
According to media reports, 'disgusted and angry' are just two of a considerable number of negative emotions felt by EU expats living and working in the UK. As well as having to apply for residency via the EU Settlement Scheme in order to stay in their homes and jobs after 31 December 2020, they're now being told they must 'pay to stay'. The cost of continuing to benefit the UK economy via their jobs and taxes will be around $82, with kids under the age of 16 being charged 50 per cent of the adult fee. For a family of four, this adds up to a total of $246, with its exact equivalent in sterling at that time dependent on the rate of exchange.
Another criticism being levelled at the government's video is its timing on the festive season as well as its upbeat tone. The scheme itself will run from 30th March and continue until the end of June 2021, after which it will end. Proof will be needed from EU expats as regards their right to stay in Britain, and the Home Office will need to register more than 3 million EU citizens should all wish to stay after Brexit is finalised. The issue is now trending on Twitter, with EU expats calling it an absolute disgrace and one ex-military Brit tweeting he's furiously angry that his Slovakian wife and son must now pay to stay.
Opposition politicians aren't thrilled either, sarcastically referring to a 'jolly Christmas message' telling expats they'll need to pay to stay in a country they've considered as home and to which they've contributed for decades. Editor of the Spectator magazine Fraser Nelson called the hint at deportation and the video's 'sinister' tone unforgivable and, although many are saying the fee is small compared to the costs of entering the UK from a non-European country, EU expats resent the fact they'll now be forced to pay out in order to continue their lives. Given that immigration concerns were one of the key drivers which resulted in Leave's referendum victory, it's also clear that British attitudes towards the issue have undergone a huge change.