Expats in Utrecht to get new International Welcome Centre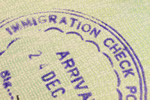 In response to the ever-growing influx of expat professionals to the Netherlands, Utrecht's government is expanding services already provided into a dedicated International Welcome Centre.
The current Expat Centre is now overwhelmed by newly-arrived expats needing help and is struggling with unacceptable long waiting times as a result. The new International Centre will be sited in a more accessible area and will open for longer hours, hopefully providing more efficient services to all expats in Utrecht. The centre's staff will now be able to assist with all the necessary formalities during a single visit to the Immigration and Naturalisation Services office, and newly-arrived expats will be provided with information on housing, care and education.
The new service is due to begin in by the start of next year, and will also deal with enquiries about expats' positions in the country post-Brexit. This last will be especially welcome as the UK's government at the present time has absolutely no idea of the potential plight of Brit expats in the Netherlands. The country as whole is struggling with a massive increase in expat numbers, with Economic Board research showing an expected increase by 2030 of seven per cent per year on existing numbers.
Right now, Utrecht and its surrounding region is home to expatriates from 166 different world countries, with more arriving every month. It's no surprise the city is now a favourite destination for an increasing number of new expat arrivals, as it's an attractive, historic location with a host of good restaurants, bars and green spaces. The city is also home to the largest, highest rated university in the Netherlands and offers students and expat professionals alike an excellent quality of life. Utrecht is also well-known for its many cultural events and as a transportation hub for the rest of the country.