Short term expats in Vietnam concerned over new social insurance policy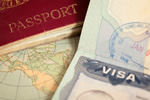 Expat volunteers and short-term foreign workers can't see the point of the government's new social insurance regulations.
Confusion and concern is rife in Vietnam's expat community following the government's introduction of compulsory social insurance contributions for expats. Employers as well as their foreign employees can't understand the reasoning behind the new rule as the vast bulk of contracts in the Southeast Asian country are short-term. Expats are concerned the cost the employers' contributions will mean no more wage increases, and many are worried about the effect on their monthly living costs of their own contributions.
The general opinion in the expat community is that no-one has plans to stay in Vietnam long-term or even consider retiring there, thus making the contributions totally impractical. The payments will be taken beginning on 1st December, with employees giving up 8 per cent of their salaries every month and employers paying a further 3.5 per cent of each employee's monthly wage. Expat premiums will be put towards death benefits and a retirement fund. According to a spokesperson from the American Chamber of Commerce in Vietnam, expatriates rarely work in Vietnam on long-term contracts, are not eligible for pensions and don't want social insurance as it's totally impractical.
One US expat who's been working for an American NGO for several years is typical in his response to the news, saying he's planning to move on to Thailand in the next few months and will be retiring in his home country of Belgium. Foreign firms operating within Vietnam are unhappy about the compulsory contributions as their costs will increase, especially after 2022 when they will be forced to contribute 14 per cent to the death benefit and retirement funds.
During a recently-held forum aimed at explaining the new tax to foreign business owners, hundreds of complaints were made, most of which stated businesses were not in a position to implement the new policy as no guidance has been given. Another problem with the new rule is that foreigners will find getting medical care challenging, as few staff in Vietnamese public hospitals speak Western languages and it's not yet certain international private hospitals will be included in the plan. The immediate reaction across Vietnam's expat community is that foreigners are thinking short-term and the government is thinking long-term, with the vast majority of expats unhappy about paying for services they will almost certainly never use.