Expats and locals join to protest Portuguese stray dog euthanasia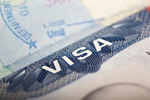 If you count your pets as your best friends, retirement in Portugal might not be the best idea.
Most would-be expat retirees heading for European destinations are well aware that Britons are regarded as unstable for their love of dogs, cats and several other less cuddly and communicative species. It's true that Europeans in general don't see dogs in particular as an essential part of any family unit, thus ensuring that the vast majority of dog shelters and rescue charities in the EU are run by expats or have expat volunteers.
Many would-be expats seem to believe adopting every quirk and twist of culture in their new homelands is the way to integrate, but an enlightened few are taking on governments and local authorities to ensure strays and abandoned pets are treated with kindness and love. The latest demonstration of this caring attitude was seen recently in the streets of Faro in Portugal, when a small but determined group staged a peaceful march to fight for rescue rights and animal welfare in the city. Just 100 or so people took part, including representatives of a number of animal rescue associations, but all hoped the march would raise awareness of the need for animal rights in the country, including the banning of euthanasia as a means of population control. During the event, a minute's silence was observed in memory of all mistreated and put down dogs and other animals.
Organisor of the march Luisa Power Canario is a student of veterinary medicine at a local university as well as an animal rights activist. She explained to local reporters the motivation for the protest had been an announcement of the closure of an Oihao animal shelter after a noise complaint had been made. Power highlighted the plight of the country's stray and abandoned dogs, saying every day is a battle for shelters, animal welfare groups and individual volunteers. Many of the shelters, she said, are in danger of closure as they're at breaking point as regards the high numbers of rescued pets. Protective laws passed by government, she added, are mostly ignored, making the situation far worse than it need be.
Campaigners are calling for extensive sterilisation programmes, education in schools and support for alternatives to euthanasia. To be fair to the Portuguese government, two weeks after the protest it released an order forbidding local Algarve council kennels from euthanising dogs as a population control method. Apparently, almost all of a generous government grant for local shelters' sterilisation programmes is still available to any council kennels wishing to implement the programme.
If you're still determined to make Portugal your expat retirement home and are a dog lover, checking out the Animal Welfare and Rescue Rights Protest Algarve's Facebook page will give you're the info you need as regards joining their efforts to safeguard Portugal's abandoned dogs. You can also spread the message of sterilisation as a solution for their increasing numbers by volunteering at shelters and even fostering stray dogs awaiting adoption.