Home Secretary urges EU information on Brexit plans for British expats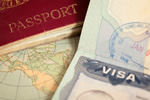 The British Home Secretary is pressing EU leaders to give details of members states' arrangements for UK expats desperate to stay in Europe post-Brexit.
Sajid Javid told reporters it's unclear as yet what arrangements the EU member states are preparing to put into place to ensure the rights of UK citizens already resident in Europe. It's hoped the information, if and when it arrives, will also help Britons wishing to emigrate to Europe between now and the end of the transition period. Jabid aired his comments to the press whilst giving an update on progress of the settlement scheme proposed for EU expats living and working in the UK.
The Home Secretary's letter to EU Brexit coordinator Guy Verhofstadt said the British government is concerned about the lack of information on practical arrangements for securing the rights of UK citizens in Europe as represented in the Withdrawal Agreement, especially as the UK is now working to implement its plan to secure the rights of EU citizens in the UK. The letter also asks if the European Parliament can offer any reassurance as regards reciprocal arrangements for UK nationals.
Last year, demographic analysis found some 900,000 UK citizens are living in other EU member states, none of whom have received any verifiable information indicating their rights to freedom of movement will be upheld. Later this year, over 3 million EU expats in the UK who've been living in Britain for five years or more by 2020 will be given the chance to apply via a new scheme for settled status, giving the right to remain and work in the UK.
Those who arrive by the end of December 2020 but don't have five years' residency will be able to apply to stay until they reach the threshold and seek settled status. According to Javid, the Home Office's default position on applications will be a 'yes'. It's hoped applications will be able to submitted online and by post, without the necessity to attend an appointment or submit documents. In the meantime, it seems the fate of UK expats in Europe is still on the back burner.