Oman to roll out private sector healthcare insurance for expats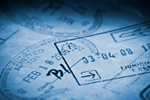 Oman is planning to provide medical insurance for all employees in its private sector, but isn't prepared to give a due date for implementation.
On the face of the report, the scheme is good news for both nationals and expats working in the Sultanate's private sector but, according to a senior member of the Oman Chamber of Commerce, the plan will take an unspecified amount of time to fully implement. The stumbling block is believed to be the financial status of a number of companies still struggling with the effects of the oil price slump and the global downturn.
Director of the economic sector of the Chamber of Commerce Ahmed al Hooti explained that many companies are already providing healthcare insurance for their employees, but financial challenges are still stopping small and medium sized enterprises form following suit. Hooti added the cost of running an SME is rising, making it difficult to insist that smaller firms instigate the benefit at the present time. He believes slowing down the program will allow small businesses to fully recover, rather than continuing to put pressure on the private sector as a whole.
Last September, Oman's Minister of Health authorised the rolling out of the new programme, focusing on the fact that very few expats in Oman have access to medical insurance. The rollout was due to take place in phases, with the aim of raising the efficiency and quality of private healthcare across the region as it's in competition with public health services. To achieve a balance, he said, proper financing of private healthcare via health insurance is critical. Al Hooti believes new financing structures are necessary, as the Sultanate spends just three per cent of its national revenue on the sector at the present time.
The private health insurance plan is intended to balance costs against spending, as customers can't be expected to fund price increases by themselves. For expat professionals considering taking jobs in Oman, the provision of private healthcare insurance is a big draw, as healthcare costs can be high in the private hospital sector.