New expats in Spain urged to avoid unregulated property agents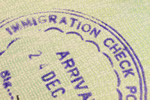 Expat arrivals in Spain are being warned over a lack of professionally qualified, experienced players in the country's real estate game.
Given that property scandals in Spain have wrecked the lives of a good number of British expats, the fact that just about anyone can set up as a real estate agent is worrying, to say the least. Posing as a credible, experienced player simply by setting up a professional-looking website and email account and subscribing to a multiple listing service is a favourite for those looking to take advantage of inexperienced, newly-arrived expats. The sector is one of the most important as regards Costa del Sol economic activity and exists with a surprising lack of compulsory government regulation.
Catalunya is the only Spanish region where real estate agents must confirm to qualitative control and regulation, with self-regulation the norm in Andalusia and other regions in spite of regular calls for the establishment of professional qualifications as well as local government oversight on the trade. Professional organisations do exist, including API and GIPE, and quality brands such as the Leading Property Agents of Spain help to separate the wheat from the chaff. However, until Spanish authorities get around to establishing strict controls, insisting on company registration, demanding professional educational proof and enforcing ethical business practices, self-management puts expats wishing to buy a home at risk of malpractice.
In addition, the lack of entry barriers to the sector encourages a 'here today, gone tomorrow' mentality, with real estate agency numbers swelling during positive market periods and shrinking during the inevitable downward trends. The situation isn't helped by the numbers of newly-arrived expats who see property dealing as a way to make easy money. Estimates suggest over 3,000 estate agencies are operating in the Costa del Sol, and almost anyone with a smartphone can set up in the trade. Expats looking to move to Spain and purchase a home are being urged to search out a long-established, professionally qualified and experienced real estate agency as a first priority in order to avoid being ripped off.