Then and now in China for relocating expats with children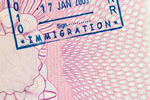 Expats old enough to remember the 'golden days' in China may well be amazed their own children see themselves living and working in the vast country.
Old China hand Paul Meredith has spent almost 30 years in the Middle Kingdom, having arrived from the USA as a UN relief worker in 1990. He married, and now has two sons and a daughter, born in Hong Kong before the family moved to Shanghai to further his wife's career. For Paul, the move was the right thing as he'd wanted a more 'Chinese' experience for his kids than Hong Kong could provide.
Expats relocating pre-2008 to the Chinese mainland experienced the Golden Years of high salaries, all-expense paid luxury accommodation and servants to make their lives easier. Many have since settled in China on a permanent basis and have children born there who're now growing to adulthood in a dual-cultural environment. One American of Chinese descent came to his ancestral land in 2002 and is now a teacher of English in a Wuxi province high school. He's in receipt of an expat package including housing, travel allowance, health insurance, his daughter's education allowance and an annual bonus. His vision for his daughter's future is based in the USA after she's finished her Chinese education as he wants her to experience two drastically different cultures, including an American high school and university.
Expat children initially brought up in Hong Kong or on China's mainland are often worried about cultural integration should they return to China, even if they're fluent in Mandarin after learning it at school, and others are afraid to leave their English-speaking countries with their very different job prospects. For expats with young children thinking about relocation to one of China's mega-cities, it's essential to attempt to predict the direction best suited to their children as they grow towards adulthood.
Education is a priority and can help young people to see the best in both countries as well as deciding on their own dreams for their futures. The massive contrast between the West and China has always been there but, given the global nature of business nowadays, the next generation may well adapt to being world citizens in a much more instinctive way than did their parents.