Expats in Vietnam unhappy about new compulsory social insurance contributions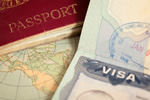 Expat-owned businesses in Vietnam are concerned about the proposed new social insurance payments introduced by the government.
Expats working in Vietnam are worried about the extra cost of the government's recently announced plan to force expats to pay social insurance contributions, with business owners even more concerned about rising costs as a result. A draft decree for the introduction of the 2014 Law on Social Insurance is now with the government, with its ratification expected by the beginning of May.
According to the draft, expats with labour contracts for a year or more will be subject to the compulsory tax. The only exclusion will be for expat workers on temporary transfer from parent companies overseas, whether or not they are on contract. The social insurance package itself covers retirement, death, occupational accidents, sickness and maternity leave, with employers hit with a 17.5 per cent of monthly salary charge, and employees forced to pay eight per cent of their salaries. The potential for higher employment costs after the bill becomes law is raising legitimate concerns amongst foreign companies based in the country.
Japan Business Association in Vietnam representative Keisuke Taniguchi believes the new law will discourage new businesses planning to move to or start up in the country, especially as labour costs are now rising. SMEs, he said, are sensitive to labour costs but are contributing to the development in the country of supporting industries. It's possible, he added, that expat businesses might back down from further investment and reduce the numbers of foreign professionals at present transferring their skills to Vietnamese employees.
However, a spokesperson from Vietnam's Labour Ministry considers businesses' concerns are irrelevant, but the move is unpopular with the expat community in general as the majority already pay social insurance in their home countries. Others are asking how they will be able to claim retirement benefits years into the future, well after they've left the country.