Singapore opens new international schools aimed at cost conscious expats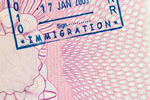 Singapore is considered an all-time favourite for expat professionals, but is an expensive state in which to live, especially if you've your children's international school education to consider.
The good news for cash-strapped expat professionals with families is that two new international schools specifically aimed at the city-state's increasingly cost-conscious expatriate community are now open for enrolement. Middleton International School is part of the Eton House International Education Group and will open fully in May at its second campus in Tampines. On offer are the International Primary Curriculum and the International General Certificate of Secondary Education, and annual fees will be between S$15,000 to S$20,000.
The second option is One World International School, open at its second campus in Jurong West and offering the IB Primary Years Programme along with IGCSE. Fees start at around S$15,000 annually. Both new schools join Invictus International School, the first of its kind in Singapore at the time of its opening two years ago. Annual costs of an education at Singapore's high end international schools average around S$30,000 a year. Both new schools have been overwhelmed by inquiries resulting in 70 sign-ups to date, and are planning to keep costs down by sharing resources with the group's existing campuses as well as having larger class sizes and employing more local teachers.
One British couple with two children arrived in Singapore last April and are very relieved about the new schools as the husband's relocation package doesn't cover education. For the Stratfords and their kids, Middleton School seemed an excellent, affordable option, as it may well prove to be for the increasing number of expat families planning to stay long-term in the city-state. International schools in Singapore must meet the high standards of the Committee for Private Education as regards relevant qualifications and experience. Over 30 international schools can be found, and the new arrivals are helping keep the city-state competitive as well as strengthening its place as a favourite for Western expat professionals.