Expats hit by increase in UK passport postal applications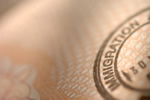 As part of a Home Office campaign to shift the cost of UK passport processing to users rather than having it partially subsidised from tax revenues, the charge for a postal application is set to soar.
The move is expected to hit hard on British expats as well as citizens living outside the London area, with the fee increase being passed on to help swell the £100 million recently allocated to post-Brexit border security. At present, a proportion of the fee is allocated to the cost of consular support for tourists and expats living overseas. According to the proposal, online applications are to rise in line with inflation, with adult passports costing £75.50 as against the present fee of £72.50 and children's passports set to cost £49.
Postal applications will rise by £12.50 to £85 for adults and £58.50 for minors. In effect, all British expats living overseas and wanting to renew their passports by post will be affected by the increases plus delivery charges as online applications by expats are not yet allowed. According to the UK Immigration Minister Caroline Nokes, the ministry's priority is to make sure UK citizens travelling abroad are provided with an effective, efficient and secure service from their passport application onwards, thus justifying the decision to raise the fees.
The new rules, she said, will make certain those who do travel are not being subsidised via their taxes by those who don't. If the price increases are approved by the British parliament, they will come into force on March 27 this year. The UK government's website states UK expats applying for passport renewal may only use the postal service with its added delivery charge of approximately £30 dependent on destination.
It also states expat applicants may need to attend an interview, a potentially expensive inconvenience for those living literally hundreds of miles from their country of residency's designated passport office, even although there may be a British consulate in a neighbouring large town. For older expats with disabilities, the requirements may be more than inconvenient, and the increase in fees might seen as yet another insult to long-term British taxpayers who've chosen to live elsewhere in the world.