US expats continue fight to repeal FATCA and end double taxation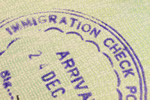 For a brief moment in time US expats fighting to end citizen-based taxation and repeal FATCA believed they might have a chance via Trump's tax bill.
The Saturday morning US Senate vote approved a hastily cobbled together version of the Trump tax reform bill but did not include any reference to the President's campaign promise to get rid of FATCA or regularise the tax position of US expats living and working overseas. However, the bitterly disappointed expat organisations who'd lobbied fiercely for inclusion of both reliefs aren't giving up as they don't regard the battle as being lost or even over.
One thing they have achieved is to bring both issues into the light of perception by Americans at home as well as those abroad. According to Marylouise Serrato of American Citizens Abroad, awareness and interest in both topics is at an all-time high. Observers believe there may still be a remote chance one or both key expat issues may yet be included in the final version of the bill via debates on the legislation. General opinions are moving towards the possibility that, given the present parlous state of US politics, anything might happen.
Time is running out, with Congressional politics now all about horse trading between the White House and senators, but the narrow Republican majority of just four may still be capable of springing a few surprises. Expats and their campaign groups are angry that their hopes were raised during the Trump campaign and almost dashed when nothing was mentioned as regards keeping the promise. In this, they are not alone.
The present time is still a good one for senators against FATCA to make their voices hear and get the bill scrapped as a requirement for passing Trump's unpopular tax bill. Leading FATCA opponent Rand Paul has kept quiet on his opinions as regards tax reform, with Republicans needing his vote once the final form of the bill is achieved. The man wants FATCA repealed, with his leverage possibly the way forward.
Of course, it's as much about dumping citizen-based taxation as it is about FATCA, especially as nationality-based taxation is an unwelcome remnant from the Civil War, activated to ensure Americans avoiding Army service paid for the fight. Reform, according to campaigners, is very, very long overdue.