Expats in Southeast Asia warned over new dengue fever vaccine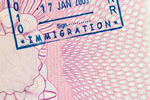 Emigrating to Southeast Asia includes protecting yourself and your family from exotic diseases, but the newly-released dengue fever inoculation could be more deadly than the virus itself.
Dengue fever is a scourge across tropical Southeast Asia, spread by a particular species of mosquito which bites during the day. Symptoms vary between mild to severe, focusing on a high fever and the joint and muscle pains which gave the infection its common name of 'breakbone fever'. If not property treated, the disease can progress to the deadly dengue haemorrhagic fever or dengue shock syndrome.
The virus itself has five different types, with infection by each strain giving immunity from the same strain but only short-term immunity from the remaining four strains. Infection with a different strain at a later date can increase the risk of deadly complications. The recent development of the world's first dengue fever vaccine was hailed as a breakthrough in containment of the disease, with healthcare professionals in the Philippines rushing to vaccinate as many as 733,000 children.
Unfortunately, the Filipino health authority acted too soon, as the Dengvaxia vaccine's French maker Sanofi last week suspended its use. According to Sanofi, a new recently-completed study has revealed the vaccine only benefits patients who've had previous dengue infections. Disturbingly, the manufacturer stated those who'd been vaccinated before they became infected for the first time were likely to suffer severe reactions when they contracted a version of the disease.
According to the Philippine Health Secretary, World Health Organisation experts are being consulted, with the only good news so far being a lack of recorded cases of those who'd been vaccinated and subsequently caught the disease. Over 1,000 Filipinos died in 2016 from dengue fever, and the virus is endemic in Thailand, Vietnam, Indonesia and most other Southeast Asian states.
Expats relocating to Southeast Asian countries may not be familiar with the threat of dengue fever, especially to young children and the elderly. Sanofi is keeping quiet about issues such as legal liability, but the WHO is recommending only those who've previously contracted dengue should be vaccinated. In the meantime, using mosquito sprays and coils, removing any nearby stagnant water, keeping mosquito screens closed and even using a mosquito net during the day as well as at night are the only sensible precautions.