Welcome to the Emigration Destination Guide for emigrating to Portugal here at emigrate.co.uk.
Emigrating to Portugal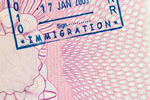 Entry to Portugal is governed by quite a number of visas which you have to obtain for the specific purpose for which you are entering the country. There are visas for stopovers, transit visit, study, short stays, residence, temporary stays and work. When it comes to immigration to Portugal for study, work or permanent residence, you have...
Latest Portugal Emigration News: