Welcome to the Emigration Destination Guide for emigrating to India here at emigrate.co.uk.
The Highlights Of India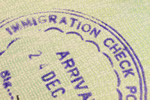 A trip to India offers many fascinating cities where you can discover some of the main highlights of India. The cities of Delhi, Agra, Jaipur, Varanasi, Amber and Fatehpur Sikri form the Golden Triangle of India. They are the key cities in a search for major highlights of India. Delhi the capital city of India is a mixture of the old and...
Emigrating to India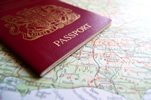 As with many other countries, the primary requirements to get into India are a valid passport and a visa. All visitors to the country must get visas at the Indian embassy or consulate in their country prior to entering India as there are no provisions for this upon arrival. In addition to valid visas, special permits should also be obtained...
Latest India Emigration News: