Welcome to the Emigration Destination Guide for emigrating to Thailand here at emigrate.co.uk.
Immigrating to Thailand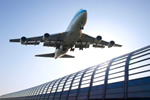 The Immigration Act of 1979 of Thailand governs the immigration requirements needed for a person to gain entry into the kingdom. The major requirements for immigration to Thailand are the acquisition of a proper visa from the Thai Consulate or Royal Thai Embassy before going to the country, unless under exemption and the getting of an entry...
Latest Thailand Emigration News: