UK expats relinquishing British nationality as a result of Brexit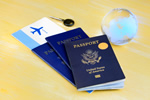 Concern about the Brexit effect on Brit expat lifestyles is leading to record numbers choosing to relinquish UK nationality.
UK expatriates in EU member states are now considering giving up their British citizenship due to the continued uncertainty over their fates after a no-deal exit from the EU. Literally tens of thousands of Brits living in Europe are planning to hand back their British passports due to an excess of worry and stress over their residency rights. A recent poll and its subsequent report suggests some 53 per cent are now considering changing citizenship in order to avoid issues concerning their post-Brexit rights to live and work in their chosen country.
In the event of a no-deal Brexit, almost a quarter of UK expats living in Europe are prepared to seek citizenship of their present countries of residence, along with their families. A further 17 per cent will organise a permanent move to another country. In addition, the survey also revealed one in every seven respondents has financial concerns and are altering retirement plans as a result. Should a no-deal by the final result, a similar number will liquidate all their assets held in the UK, with 13 per cent planning to move their savings to an offshore financial centre.
Just over 50 per cent of expats surveyed have no plans as regards safeguarding their money and lifestyles after Brexit and are expected to do nothing in the time remaining, perhaps due to a lack of unbiased financial advice or an understanding of the risk of a UK financial crash, but the remainder are already making moves to safeguard their pensions and savings. As regards the decision to discard British citizenship in favour of that of the chosen country, any viable option seems to be on the cards in the run-up to October 31.