Will UK expats in Europe be cut off from acceptable healthcare after Brexit?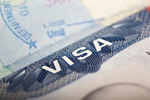 For British citizens already living in Europe as well as those planning to emigrate before the effects of a no-deal Brexit kick in, healthcare in both the EU and UK is likely to be either too expensive or simply unobtainable.
Britons moving overseas have traditionally relied on the home country's National Health Service for emergency treatment if the host country's version is either too expensive or not fit for the purpose. For those in EU member states, reciprocal agreements meant they could access local healthcare free of extra charges, but it's now uncertain at best as to the continuance of this essential service post-Brexit. Even although hospitals in a number of favourite UK expat destinations charge less for non-citizens than do NHS hospitals' private wings, British retirees on the basic UK state pension may well have difficulties, especially if private health insurance becomes mandatory for expatriates.
It now seems the lifeline of free NHS treatment formerly available to British expatriates is threatened, not just by recent changes in the law which ended free hospitalisation on arrival for expat Britons no matter where in the world they're domiciled, but also due to the parlous state of the NHS. The situation isn't good, and is expected to deteriorate still further after Brexit takes place. A report by three major British health trusts – the Nuffield, the King's Fund and the Health Foundation – will be sent to British MPs today, warning them of the implications of a no-deal Brexit on social care and the NHS. Once the pride of Britain and the envy of the world, the system is already facing a dire shortage of healthcare professionals, with almost 100,000 vacancies in country-wide NHS trust hospitals and another 110,000 in social care services.
Worse still, Cancer Research UK has warned government inactivity on shortages of essential staff is failing cancer patients and crippling cancer care services, with in excess of 100,000 sufferers missing out on early diagnosis last year. Staff pressures played a large part in this scandal. Another NHS briefing paper warned about the dangers of a no-deal Brexit on supplies of medicines, even more staff shortages and access to the latest research into life-threatening illnesses. Britain's 11 major health organisations, including the TUC and universities, are calling for Johnson to stop his no-deal plans.
For British expats overseas, returning to the home country for treatment after losing their rights in their chosen countries may become impossible, especially for urgent cases, as they will need to prove at least six months' residency before receiving diagnoses and treatment. For many, those six months may well signal the end of their lives.