Swedish medical app helps expats find help when sick or depressed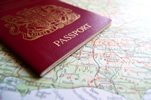 The Scandinavian countries including Sweden are popular with expats as well as tourists, but what happens if you fall sick?
For expats living and working in Sweden, the country's healthcare system is one of the best, but only if you know where to go and what to do. The first port of call is your local healthcare centre unless you have a Swedish personal ID number allowing use of healthcare apps such as KRY. These convenient apps connect you with a doctor or psychologist via video services, saving a lot of time on going to a clinic and waiting to be seen.
Obviously, if there's an emergency, either calling 112 or heading to the local ER is the best idea, but the double option of either opening the KDR app on a smartphone or booking an appointment at the clinic promotes choice at a time when it's needed. Appointments can be for weeks ahead, not a great deal if you're seriously worried about your health. On the other hand, unless a physical examination is necessary, using the KDR app saves money as well as time.
According to one of KDR's doctors, virtual care is a great tool for improving affordable access to professional advice, with medical professionals often able to make diagnoses without having direct physical access to the patient. Problems such as urinary tract infections, skin conditions and other minor ailments can be easily diagnosed and, if necessary, patients can be sent for blood tests, referred to specialists and given prescriptions.
Patients are asked to fill in a questionnaire in order to assess their need for treatment, and KDR medical professionals must act within strict guidelines. Another major advantage for expats is that KDR's healthcare is offered in multilingual form including English, Spanish, Arabian and several dozen other tongues. The service also includes mental health issues such as depression, often seen in expatriates who miss their friends and families back home or are having problems adjusting to their new assignments. Sweden's winter darkness and freezing cold can cause emotional issues such as anxiety and sleeping problems, all of which are common in expatriates new to the climate.