Expats looking for top salaries and packages should head to Asia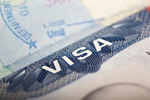 For would-be expats determined to make an Asian country their new home, Japan is tops for pay and expat packages as well as having one of the world's most fascinating cultural histories.
Every travelling expat knows Hong Kong and Singapore give the most bangs for your buck as regards lifestyle and entertainment, but finding that expat professionals living and working in Japan are earning the largest pay packets in Asia might come as a shock. Average salaries/packages for mid-level expat employees are around $386,000 a year – beating out what's on offer in any other Asian expat hub. In addition, expat employees saw the biggest increase in 2019's expat package values due to increased housing costs and the stronger yen.
Figures from this latest survey aimed at high-flying expat professionals are calculated by totalling cash salary and perks such as international school subsidies and housing allowances, and also take into account specific countries' tax structures. Overall, Asia is now a better bet for high-flying expats if only for its packages, as it gives better benefits than formerly hot destinations such as the USA and Australia. For example, a top job in the USA will come with a package of around $250,000 a year, with Australia's only slightly more generous at $266,000.
Oddly enough, despite its present-day chaos and lack of direction, the UK won out globally on package sizes at an impressive $422,000, as appropriate accommodation in London is now priced almost out of reach. India is another interesting choice for expat talent, with mid-level workers more than happy with packages of just under $300,000, a level aimed at attracting expatriates to what can be a challenging overseas posting given overcrowding, pollution and general chaos.