Alternative European destinations for adventurous expats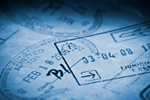 Europe is known for the staggeringly high cost of living in premier cities such as Paris, London and Brussels, but there's far more to the continent than overpriced accommodation for expats willing to stray off the beaten track.
Nowadays, many 'best cities' and 'best countries' surveys aimed at working expatriates seem to concentrate on the most expensive, thus making them worse than useless for those on more normal salaries and less impressive perks. Believe it or not, Europe itself is home to countries still classified as 'emerging', most of which are clustered in the region east of Austria up to the border with Russia. These countries have only been democracies for the few decades since the end of their Russian occupations as satellite states and, having thrown off the yoke of compulsory Communism, they're now morphing into strong, sophisticated economies.
For example, Romania and Poland now own two of Europe's fastest growing economies, and the only battle they now have is the fight against the corruption brought in by their former Russian overlords. Romania is amazingly business–friendly, open to new ideas and welcoming to foreigners. Its tech sector is booming, its cost of living is far lower than in, for example, Amsterdam, and for the last four years the country's average GDP growth has been stable at 4 per cent. Housing is affordable, and the only issue seems to be a brewing showdown between its liberal reformers and quasi-Communists.
Many expats won't even be aware of Montenegro, a stunningly lovely, bio-diversity-rich, small country with only 620,000 inhabitants! The cost of living is very low and, should you be seeking a second passport from a country which is half-way towards getting into the EU, there's a citizenship investment programme which might well suit. On the other hand, if you're looking for a ready-made expat hub, Slovakia is actively searching for entrepreneurs and its economy is actually booming. Finding talent is this country's major problem, and its capital Bratislava is now a hot destination for tourists. The cost of living is around 50 per cent of its Netherlands equivalent.
Croatia and its capital Dubrovnik are now well-known tourism favourites, and are perfect for would-be expat retirees and digital nomads. Housing is cheap, English is spoken and co-working spaces are booming. As a bonus, the Asiatic coastline is stunning. Finally, Slovenia is one of the loveliest, most educated and most interesting countries in the whole of Europe. Its strengths as regards jobs are space exploration and robotics, and it's planning to launch its very own satellites. It's the closest of all the former Eastern Bloc lands to being a truly developed country, is welcoming to entrepreneurs and is relatively inexpensive away from its capital Ljubljana.