Saudi terminates contracts of 71 per cent of expats in government jobs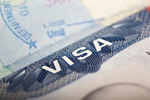 The Saudi Arabian Council of Ministers has terminated the contracts of 71 per cent of expatriates working in mainly the health and education public sectors.
According to reports, the Ministry of Civil Service has been tasked with filling the now vacant positions with qualified Saudi nationals even although, in spite of the decision, the two sectors are apparently still attracting expatriate workers. Over 90 per cent of expatriates employed in government positions are found in the education and health sectors, with around 60,000 employed by the public sector during 2017. Numbers of government employees including both Saudi nationals and expats are thought to total some 1.23 million, with Saudis accounting for 95 per cent of the total and 29,600 male expatriates making up the difference along with 30,800 female expats.
Along with Kuwait, Saudi Arabia is making it very clear that expats, whatever their qualifications and experience, are no longer required as locals can take over their jobs without any problems. The moves in both Arab states seems to conflict with previous statements about the role of expat professionals in the development of the countries. In an interview earlier this year with Time magazine, the Saudi crown prince stated the future of expat professionals in the kingdom was assured, adding their contributions were appreciated and would continue to be needed to ensure development of Saudi along the lines of his plans for the next decade. The prince even suggested that more foreign workers would be needed to help bring in the necessary reforms.
Since then, expat professionals have had good cause to worry about their futures in the Kingdom, even after the introduction of the Vision 2030 green card which allows permanent residency. Formerly, Saudi Arabia and the rest of the Gulf States were all-time favourites for qualified expats, mostly due to the luxury lifestyle and high salaries. Those tempted to relocate to the region nowadays might be wise to choose another, less controversial destination in which to showcase their talents without worrying about job security and sudden sackings.