Survey categorises best and worst world cities for expat lifestyles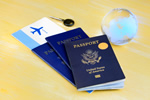 A reputable expat lifestyle survey has quantified 140 worldwide cities as to their suitability for expat professionals.
The 2018 Liveability Index displays the best, worst and in-between of just about any city where expat professionals are working, with its five categories giving individuals a real-time indication of what's best for them. In addition, the survey helps companies looking for new expatriate employees decide on hardship allowances and other perks.
In the top ten for 2018 are Vienna at number one, with Melbourne, Osaka, Calgary, Sydney, Vancouver, Toronto, Tokyo, Copenhagen and Adelaide following in that order. Interestingly, the survey also stated an improvement in safety and stability in a number of regions, with the threat of terrorist attacks receding over the past half-year or so. Paris and Manchester in particular have risen in the listings after the recent years' terror attacks. Also of interest is the fact that mid-sized cities in wealthier countries fare better than their mega-city rivals due to having more liveable conditions for expatriates and citizens alike.
Another advantage of smaller cities is lower population density, contributing to less overburdened infrastructure as well as less traffic and better air quality as a result. A demonstration of the 'smaller city' advantage is that massive global business hubs such as New York and London don't feature in the top ten as far as liveability is concerned. Higher levels of crime, congestion, insufficient public transport and its effect on the number of cars on city roads all reduce their appeal as residential and work hubs, but the huge choice of career opportunities still keeps them in the survey's top tier.
As regards the worst ten world cities for expats, most are predictable as they're located in regions known for instability, violence, crime and even minor wars. Damascus, Dhaka, Karachi, Lagos, Port Moresby, Dakar, Douala, Harare, Algiers and Tripoli share the dishonour at the bottom of the list, with unavailability of infrastructure due to damage, overburdened medical facilities, violent crime, terrorism, civil insurgency and the chances of war as well as total lack of stability, all of which mae low-scoring cities the worst possible places for expat relocation.