Brit Ambassador urges expats to apply for carte de sejour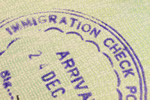 Confusion is still reigning about the exact documentation needed for expats to get a carte de sejour residency card in France.
As Brexit looms larger, the British Ambassador to France is now urging British expats in the country to concentrate on getting a carte de sejour proving their long-term residency in the country.
Up until now, the British expat community has been mired in French bureaucracy with different prefectures requiring different documentation and no-one totally clear as to which requirements are correct. Earlier this week, the French Interior Ministry sent out a list of documents containing the exact paperwork requirements for getting the card, with all French prefectures informed they must keep to the list as specified. The government also let it be known that solutions to avoid a rush of Brits to local prefecture offices are being prioritised and put in place well ahead of next March. Prefectures have also been informed that British expats have the right to apply and be granted cartes de sejour, and that those already in possession of permanent stay cartes have the right to exchange them in a straightforward process should it be necessary to do so after Brexit is finalised.
It seems the French authorities are now well ahead with plans for the two-year Brexit transition period, but the list of required document is, unsurprisingly, in French and will undoubtedly cause confusion especially to new arrivals from the UK who've been too busy with the move to take French lessons before they flee Brexit Britain. At the present time, only some 15,000 of the estimated 150,000 British expats in France have applied for the carte, perhaps not understanding that it will provide proof of residency once they're no longer EU citizens even although getting it isn't legally mandatory now.