Numbers of British expats opting for EU member state citizenship soars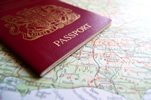 Following the 2016 Brexit referendum, the number of Brits becoming EU member state citizens more than doubled, with the anti-Brexit exodus still increasing.
In 2015, 2,478 Britons opted to become citizens of other EU member states, with the referendum result more than doubling the 2016 numbers to 6,555, an increase of 165 per cent. Since then, the exodus has gathered steam, with France seeing 3,173 in 2017 as against 2015's total of 386. Some 2,000 Brits have now applied for Swedish citizenship and Ireland recently announced 100,000 Britons requested nationalisation in 2017. Application for Spanish, Danish and Polish citizenships also doubled last year.
The reason for the rush is being put down to the need to keep the right to work and travel freely across the EU, but expat forums reveal other influences including the dislike of many British expats of the way the country is developing politically as well as the possibility of economic disaster post-Brexit. Anti-Brexit campaign group Best for Britain believe the government should feel shame that so many Britons feel it's necessary to give up their British citizenship or take on dual nationality. According to spokesperson Paul Butters, Britons are renouncing their nationality in an attempt to secure their futures.
Anti Brexit groups are claiming as many as 128 crucial questions regarding UK citizens' future rights are simply being ignored and left unanswered by the British government. Activists from the 3Million group have sent the list of questions direct to the Home Office for consideration before their meeting with immigration minister Caroline Nokes, due to take place next week. Campaigners are accusing ministers of failing in their duty to provide any details ahead of the September start of registration for EU citizens living and working in the UK.
Answers on issues from children's rights through communication plans to essential protection for EU expats against the Home Office's hostile attitude towards deportation of migrants are being demanded, as are comments on the issue of Home Office errors and compensation for distress caused. The hostile but legal environment can mean freezing of bank accounts, eviction from rental property, driving license cancellation, ending of employment contracts and non-payment of child benefit prior to deportation.