Spanish tax residency ruling affects Brit expats in Costa del Sol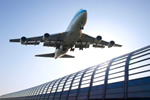 The Spanish Supreme Court has amended the law applying to residence for tax purposes.
For expats living and working in Spain, criteria for residency for tax purposes are decided by individual jurisdictions, with 'residence' also being interpreted differently for non-tax purposes. However, the main test applied to individuals concerns their actual physical presence in their jurisdiction of residency. In a number of jurisdictions, other criteria include home ownership, family and financial interests. In a ruling late last year but only now released, the Supreme Court has abandoned the traditional understanding of physical presence used by the Spanish tax authorities to determine the location of 'effective residency' for the purpose of taxation.
According to the tax office's previous rulings, the physical presence main criterion of over 183 days resident in Spain did not consider short-term, sporadic residence in other countries, as proof of overseas residence would need to be verified. More importantly, a subjective criteria element concerning the real intention of expat taxpayers as regards tax residency was being introduced.
Following the Supreme Court's judgement, residency for tax purposes if determined solely by the time spent in Spain will not be linked to or influenced by any intention to live abroad for a period of time. A simple count of days spent in the country versus time spent overseas will suffice, giving mathematical criteria power over subjective speculation.
Meanwhile, appalling winter weather and a potential terrorism threat are causing concern in the British expat community. Spanish police in Catalunya have issued a terrorism warning following the theft of a lorry resembling one used in Berlin's Christmas Market attack. The stolen truck is a 3.5 tonne Volvo with a blue trailer and white cabin, and has been missing since last Sunday. Its number plate is FL618 B250, and there's a Spanish phone number on one door. Annual carnivals in the region are about to be held, and the public are warned to be alert to potential threats.