Expats urged to take short term relocations to Japan and don?t die on the job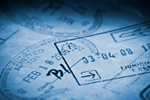 The Tokyo governor is calling for a roll-back on Japan's devastating expat-aimed death tax.
Expats heading for a new working life in Japan need to make their stay comparatively short and make special efforts to stay alive due to the country's bizarre 55 per cent inheritance tax aimed at expats' worldwide assets. The heirs of expats unfortunate enough to pass away in the country could possibly lose their homes and businesses due to the archaic rule, even although they've never visited Japan.
The law as it stands at present dates from 2013, and was introduced as a means to target Japanese nationals who'd renounced their citizenship in order to avoid being taxed on their assets overseas. Last April, changes restructured the law to include anyone who'd lived in the country for over 10 years and a new clause allowed the Japanese taxman to claim on former residents' global assets if death took place up to five years after the individual left the country.
Due to political unrest in the West as well as the effects of Brexit on the UK's financial industry, Japan is now putting itself forward as a strong contender for the establishment of an international hub for finance. Its attempts to lure major finance companies to Tokyo have been met with unflattering comments about the expat-aimed inheritance tax, making it clear high-salaried professionals would not consider the city as a suitable relocation destination, especially as 10 years is a short time compared to the average working career in the sector.
Tokyo governor Yuriko Koike is attempting to ease the law's impact for incoming financial professionals as a way to present Japan as a potential global financial hub. Last week, her government released a report stating the law needed to be reviewed and also suggesting incentives aimed at presenting Tokyo as a serous Asian option rivalling Singapore and Hong Kong. However, there seems to be no guarantee Shinzo Abe will act on her report. In addition, Japan's corporate income tax structure is less favourable than those in Hong Kong and Singapore and restrictive labour laws still apply.